18 Apr

Wanna Bring More Customers to Your Restaurant? Here's a Few Marketing Tips I Found Make Sense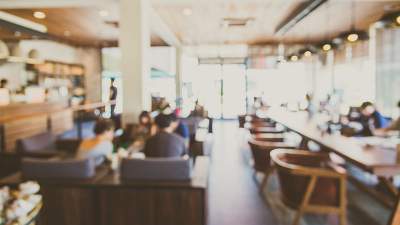 I didn't have any restaurant, nor coffee shop. Yet, I visited them often. If you have any, you'll probably get customer view from me of how I choose restaurant or coffee shop to visit whether to get lunch or simply just to hangout. This  marketing your restaurant article is about to tell how you can invite customers to the restaurant nowadays.
Social Media
Social media marketing is becoming one of the fastest and most effective ways to promote your business. There are various approaches to take and tools you can utilize to make social media marketing a success. For example, you can take photos of menu items and share them on Instagram, tweet discounts and coupon codes on Twitter or post specials and giveaways on Facebook.
If you think you don't have time to do it manually, there are social media automation tools you can utilize, name it like Hootsuite, Socialoomph, Buffer, and much more. Create social media planning for daily, weekly, monthly, or maybe yearly content and post it using the tools mentioned above.
Establish an Online Presence
Along with promoting heavily on social media, you also need a user-friendly and informative website. An intuitive website lets customers access your menu, read about specials or upcoming events and participate in any online promotions. Ordering items online can also attract customers to your website and provide them with a positive experience before stepping foot in your restaurant.
Having a website is no longer biggest obstacle to overcome. The most website often builds less than a day. Get your domain name and hosting account, build it with WordPress. Prepare your basic content like your business descriptions, location, contact, and several pictures for making your business exist in the online world first. You can add more additional website features, later on. And don't forget to ask email for an exchange of something to collect prospect data.
Go Mobile
Most adults and teenagers have a mobile device they carry with them everywhere they go. Make these devices work for you. Create your own app where individuals can look at your menu, receive coupons and special discounts, and view nutritional information. Use this app to your advantage and reward users. When users feel like the mobile app benefits them, they are more likely to use it and come back to your restaurant.
I came across a simple idea to build a restaurant menu for an android and/or an iPhone app, anytime your customer sits on, they see the simple barcode on the table to scan and download the menu. Update the menu anytime you like, stay with your customer 24 hours, and no more spending money on printed menu.